JusticeForVernBraswell.org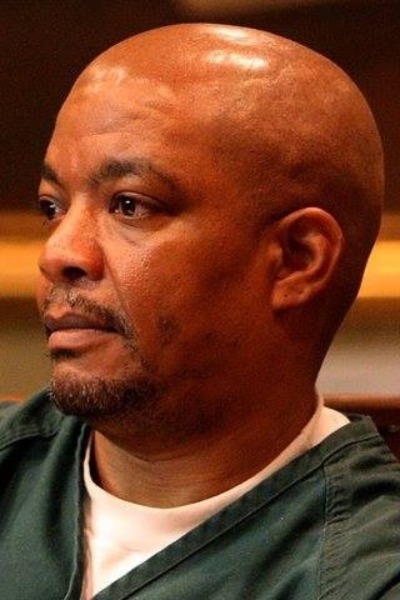 The olfactory perception of the missing sealed manila envelope
is not pleasant.
- from Braswell v. State of Tennessee
by Judge John Everette Willams
Court of Criminal Appeals
Vern Braswell was convicted of second degree murder and repeatedly denied relief while an all White conglomerate of elected and public judicial officials either hid and destroyed evidence of his innocence or sat silently by and watched as it was done.
Braswell was charged with the death of his wife after he claimed he choked her during asphyxiated, consensual sex but that she was alive, although not feeling well, when it was over and eventually died that night while in their Jacuzzi tub.
The all White alliance also simultaneously granted relief and new trials to White defendants with similar cases even if they had fewer inconsistencies and less significant trial errors than Braswell.
We will post several articles which will chronicle the systemic racial inequalities and corruption in the Braswell case that occurred in several venues in the courtrooms of Tennessee.
Follow @J4VernBraswell and @BlackDefendants for details on racial inequalities and corruption deep in the Tennessee criminal justice system that will BLOW YOUR MIND!!!
Links to Media coverage of Vern's case

If Tennessee would have had Black Defendants Matters policies in place which guarantee:
- Fair and Equitable Treatment for ALL,
- Uncompromising Transparency, and
- Uncompromising Accountabiliy
throughout the ENTIRE criminal justice system, Braswell would not have been repeatedly violated by the Tennessee Criminal Court System.
Upcoming Black Defendants Matter Articles Exposing the Racial Injustices in the Vern Braswell Case
Tennessee's Catch Me If You (In)Justice System
The Vern Braswell Case Press Version
The Vern Braswell Case Amplifiers Version

Twenty Tweetable Takes
Vern Braswell Verzuz White Cases: Part 1
Vern Braswell Verzuz White Cases: Part 2
Vern Braswell Verzuz White Cases: Part 3
Vern Braswell Verzuz White Cases: Part 4
Vern Braswell Verzuz White Cases: Part 5
How to Slave Whip a Black Community Activist
The All White Judges' Club that Supervised the Injustice.
Harvard Law: "Weirich's the Worst Prosecutor of the Worst Prosecutors"
ATTENTION: Law Students, Scholars, and Sleuths. Can You Solve the Sealed Envelope Case?
Evidence of Innocence? NO! Says the All White Judges' Club.

Disbarred: Vern Braswell's Original Trial Lawyer
The Colin Kaepernick of Judges: Senior Judge Gilbert S. Merritt


Her Hate & The Sex Business Hit Squad
Vern Braswell's Clemency Petition
Vern Braswell's Genesis Joseph Approach to Prison Reform
An Interview...
Email Tennessee Governor Lee!
Please show your support for Vern being granted a Clemency release because of the injustices in his case and so he can continue working on his prison reform proposals and to conduct prison reform research by clicking here to send an email to TN's Gov Lee & the Clemency Unit.
You MUST include your info at the closing of the email. God bless you.


Mary (Vern's mom)

If you want to join me in helping to get Justice For Vern please contact me and follow me at J4VernBraswell@afmfm.org @J4VernBraswell

This was composed in conjunction with Black Defendants Matter. BDM is responsible for researching and publicizing the Braswell case. Our policies will guarantee an end to brutality and racial inequalities in the criminal justice system.
Will you please help us?
Visit, follow, & contact us at: www.BlackDefendantsMatter.org @BlackDefendants BDM@Afmfm.org