Gov Should Exist to Benefit the People (but we have to benefit each other)
March 25, 2020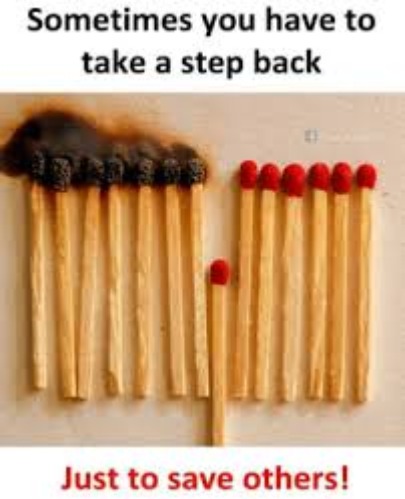 by A Few Minutes For Millennials staff writer
America is arguably the Greatest Manufacturing Country of all time. We took the Industrial Revolution to new heights in the 1800s. With our innovation and know how for mass production, why can't we produce over 100K ventilators ourselves? Why aren't we producing EVERYTHING we need?
We have the brainiest of the brainy at colleges like MIT & Stanford Engineering. Those super intelligent Millennials could replicate or produce a ventilator using existing ventilators as models in no time. Surely a copyright agreement with the original manufactures can be worked out. Those super intelligent Millennials could even create a copyright free new efficient ventilator that could be mass produced in days not weeks or months.

We have 3-D printers that can produce guns and other items of destruction. Why not use them to 3-D print the components for items that sustain life such as ventilators?

Surely G.E., any other company, or any engineering school that produces electrical parts can and will mass produce the electrical motors and electrical components used in ventilators in days not months.

Companies like 3-M, Honeywell, or DuPont can put the full force of their efforts behind producing need equipment such as plastics and tubing.

Once we get ventilators manufactured, send 30K to 40K to New York. As their numbers go down and other states' numbers go up, transfer or move surplus machines to other states as needed as we continue to manufacture more machines.

You have prisons all across the US. with textile plants, why aren't they mass producing a simple product like face masks or surgical mask?
Most prisons are self contained units with no Coronavirus to worry about. Allow them to be a part of the solution.

As infected patients heal and are presumed to be immunized, allow them to work in hospitals with the sick since they are now immune. Surely experienced expert medical care professionals can give marching orders to those men and women who would be eager to help others to recover from the same disease that almost claimed them. This would allow the trained medical professionals to become medical lieutenants, captains, and generals. It would allow available trained medical personnel to be stretched out to more facilities with the vast majority of personnel at hospitals being recovered coronavirus patients themselves. This would serve a plethora of purposes.

Allow the recovered to work in those essential "High Traffic" or "High Risk" jobs that would place the non-infected at great risk such as in supermarkets or restaurants.

WHERE IN THE HELL IS OUR SENSE OF AMERICAN PRIDE AND LET NOTHING WHIP OUR ASSES?

WHERE IS OUR COMMUNITY SPIRIT AND OUR COME TOGETHER-NESS?

The original 13 colonies didn't have a KING and they did a damn good job at establishing this country. Each colony had a leader. Right now we don't even have a real national leader but each state should have a governor. We have to take the reigns on this one guys.

To summarize the Declaration of Independence, when a gov. turns to tyranny, we have a right to refuse to go along with its (non)actions. Like Thomas Paine said, this is "Common Sense"!

Governors, please come together and work together to solve our national crisis, no one else is going to do it but you.

Email your suggestions to be added to this list to info@afmfm.org.