Tenn. White Courts Version of Black Just-us, Press Version (w/ Citations)
September 23, 2020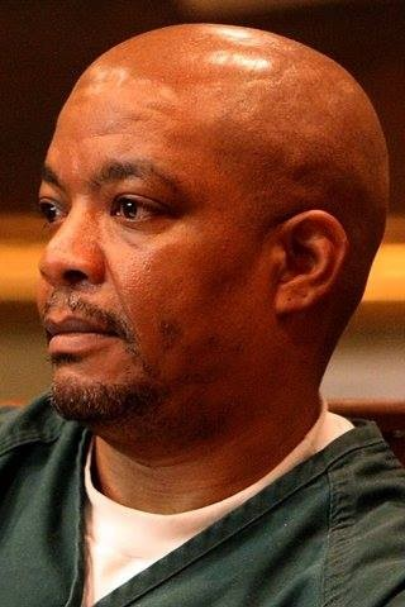 IN MEMPHIS TENNESSEE DO BLACK DEFENDANTS MATTER?


While we can easily see blatant racial injustice when a black man is killed by an officer on a video, we would like to share an experience about how deep racial inequality goes in the criminal justice system.

In 2004 Vern Braswell was charged with the death of his wife after they engaged in erotic asphyxia (choking) during sex. She was alive, although not feeling well, when it was over and eventually died that night while in their Jacuzzi tub. (1) He was convicted a year later in 2005. In spite of Braswell's extensive education, positive influence on many people, and his litany involvement in community service individually and as a member of Omega Psi Phi Fraternity and the Prince Hall Masons prior to being convicted, Braswell was given only 1 year off of the maximum sentence. The range was 15-25 years and he was given 24 years with no parole. (2) This happened even though dozens of members of the Memphis community wrote letters of support for Braswell being released on bail pending trial. Nonetheless a White judge denied bail. (3) Of note, when the case went up for appeal review these dozens of letters of support totally disappeared and vanished from Braswell's case files and the official government records. (4) Statistically Blacks receive about 20% more prison time than whites. Had Braswell been white, statistics show he would have received between 19 to 20 years instead of 24 years with no parole. (5)

Fast forward approximately 5 to 10 years. In 2009 Vern Braswell filed a post-conviction appeal. For about 2 years, Braswell's attorney was repeatedly lied to about his case file and stood up on numerous occasions when she was supposed to have access to the file. (6) Then in 2011 we found out why prosecutors continuously hid the Braswell case file. When Braswell's attorney was finally granted access, she and a new prosecutor discovered that a thick sealed envelope of evidence was withheld from Braswell's attorneys during his trail, and the envelope was clearly marked so that it was obvious that the contents should never be shown to any of Braswell's subsequent attorneys. (7) Shockingly, after that discovery, it mysteriously disappeared into thin air; marking the 2nd time that evidence which could have helped Braswell simply vanished from his case files with the full knowledge of the courts! (8)

- After the two lawyers who saw the envelope of evidence testified to Judge Paula Skahan about the hidden evidence and its subsequent disappearance;
- after a woman who had intimate relations with the Braswells and witnessed them engaging in erotic asphyxia during sex, testified about their soirees,
- after other new evidence surfaced that backed up Braswell's trial testimony including several new eyewitnesses that also totally corroborated Braswell's trial testimony (9);
- after a prosecutor acquiesced that they didn't turn over evidence concerning an eyewitness that would have helped Braswell at trial (10);
- after a new evidence expert testified and backed up Braswell's trial testimony (11);
- after prominent attorney Leslie Ballin and now prominent Judge Glen Wright, both testified for Braswell and backed up parts of Braswell's story (12);
- after a new evidence witness with 1st hand knowledge of the couple's proclivities totally backed up Braswell's claims (13);
- here's what the criminal justice system said to Braswell:

Even though judges blasted the prosecution for hiding the Braswell case file from his attorneys for years as well as repeatedly lying to Braswell's lawyers (at one point a prosecutor inexplicably told Braswell's lawyer she couldn't see the case file because it was in California), the judges basically said since the defense could not see the contents of the withheld evidence in the envelope before it vanished, tough luck and too bad you didn't do a better job of catching them red handed … you should have taken a picture of the envelope with your cell phone. (14)

Harvard Law wrote about what an injustice it was and how bad Braswell's prosecutor performed in numerous cases by naming her one of the worse in the country. (15) The New York Times mentioned the Braswell case in an article they published about how Braswell's prosecutor impacted someone's life when she refused to turn over evidence of innocence. (16) Memphis media outlets reported on the Braswell case. (17)

Noura Jackson, a White lady who had the same thing happen to her by the same prosecutor, got relief. Michael Rimmer, a White man, who had the same thing happen by the same DA's office also got relief. Vern Braswell a Black man, who had evidence hidden in his case, did not get relief. Here's the difference. In the Braswell case, when it was discovered that the prosecution withheld evidence, the evidence totally disappeared (or destroyed it) to keep others from seeing what they withheld. In the White cases, the prosecutors turned over the evidence when they got caught. The White defendants got relief, the Black one did not. Braswell, Jackson, and Rimmer were profiled in an article by the Memphis Flyer titled the Brady Bunch (18) because of how surprisingly similar their Brady violation cases were. But the relief issued by the courts was not similar at all. The 2 Whites got new trial orders, the 1 Black did not.


Prosecutors were punished because of their actions in the 2 White cases and even though numerous complaints were made that also questioned racial motives and even though the courts stated that the prosecutors' behavior in Braswell's case really smelled unpleasant, no punishment was given to prosecutors in the Black case. (19) There were more egregious behind the scenes allegations about the prosecutor's behavior. Allegedly the DA's office blackballed a young Black attorneys who testified for Braswell. This effectively ran the young lawyer out of business. She had to shut down her practice and she left town. (20) Another Black attorney involved in the case later testified that his original testimony against Braswell was tainted and he "held back" because of his fear that if he did not play nice on the witness stand and watch what he said, that he himself might be unfairly criminally charged by the DA's office and locked up. (21) By the way, this was an attorney, who represented Braswell at trial but by the time Braswell filed his appeal, the attorney had been disbarred for allegations of poor treatment and poor representation of clients as well as allegations of questionable business practices with clients or business partners. (22) Of note, Braswell's family paid him to have an expert testify for Braswell at trail but the expert testified that he never received the money, hence this was part of the reason he did show up at Braswell's trial to testify for Braswell.(23) None of this mattered to the all White judges in the Black man's case.

To illustrate how pervasive this is, let's compare and contrast the Braswell case with 3 other White cases with eerie similarities but with different outcomes.

I. Witness Intimidation & Retaliation

A White Tennessee defendant wanted an expert in gang killings to testify for the defense in an attempt to support his theory that the murder he was charged with was committed by a gang instead of him. (24) His attorney located one of the top gang experts in the nation. A Black gentlemen who happened to work in Tennessee, albeit in a different county. He was a high ranking police officer as well as a very knowledgeable gang expert. (25) The expert agreed to testify for the defendant. When the trial prosecutor discovered that the expert was from the same county as the prosecutor in the Braswell case, the trial prosecutor contacted the Shelby County DA (the same person who prosecuted Braswell) and expressed his dissatisfaction. When the Shelby County DA learned that a Black officer in her jurisdiction was planning to testify for a defendant, albeit in an entirely different jurisdiction, she took action. She made phone calls that resulted in the Black expert (who was also a high ranking police officer) losing money from his investigative business by withdrawing from the case.
He testified that "but for the pressure put on him, he would have testified at trial". (26) (This marked the third time that there were allegations of Braswell's prosecutor taking actions or threats of actions against Black witnesses whose testimony she had a problem with. When the appeal court threw out the conviction and ordered a new trial in this White defendant's case the Judges said, "we can discern no valid reason for the Shelby County prosecutor's inquiring into what [Lieutenant Carter] was doing testifying as a defense expert in the case, nor can we see how Lieutenant Carter's testimony was a conflict of interest as the Memphis Police Department had no part in the investigation into the victims' murders. Under these facts, we conclude that the government actors' conduct substantially interfered with Lieutenant Carter's prior determination to testify, in violation of the Defendant's constitutional right to present his own witnesses to establish a defense." (27) (28)

In the Braswell case there were two instances of allegations of intimidation of two Black witnesses by the prosecutor. The first was the young Black female attorney who testified that she saw the envelope that contained the withheld evidence in the Braswell case file and that she was lied to as well as constantly given the "run around" for years while trying to gain access to Braswell's case files. According to a Change.org petition, (20) the DA gave a directive to prosecutors to blackball this young Black attorney which effectively ran her out of business and out of town. Surely this sent a message to other Black attorneys with thoughts of exposing corruption or thoughts of testifying against the DA's office. It apparently worked because a second Black attorney who testified in Braswell's case said he received an indication that his testimony during Braswell's case could determine his future as well as his own freedom. While the all White appeal court issued a new trial order in the White case where the prosecutor interfered with witness testimony, the appeal court refused to issue a new trial order in the Black case where there were two Black attorneys, one who testified about their concerns of retaliation from the DA's office and how that fear affected his testimony.


II. "A VERDICT MAY OFTEN DEPEND ON A SINGLE ITEM OF EVIDENCE"

In the Braswell case the jury deliberated for hours, then they stopped to ask the court a question, "When they engaged in erotic asphyxiation, did he penetrate her?" (29) The jury did not ask if…, the jury asked when… . This question from the jury showed that they believed Braswell and his testimony or at a minimum they gave his testimony enough credibility to ask the court the question. Then they went back to deliberate many more hours before returning with a verdict of second degree murder. (30) Even after the courts pointed out all the mistakes made in Braswell's case, they ignored fact that "Because of the difficult factual issues separating murder and reckless or negligent homicides, a verdict may often depend upon a single item of evidence".

HOWEVER, in the case of Jennifer Collins, (31) a strawberry blonde White woman who was charged with murdering her newborn, the court said, "… the jury, which had deliberated for about three hours before returning with a question for the court, gave careful consideration to the various degrees of homicide possible … Thereafter, the jury considered the matter for more than two hours before returning with its verdict of second degree murder. Because of the difficult factual issues separating murder and reckless or negligent homicides, a verdict may often depend upon a single item of evidence; in consequence, we are hesitant to classify this error as harmless…" (32) And they granted Ms. Collins a new trial order based on reasoning that was eerily similar to Braswell's case, where they did not. They did in the White case what they refused to do in the Black case. Of note, the Court harped endlessly about the numerous letters of support from the community for Ms. Collins (33) and there's no doubt that this made a difference. But in Braswell's case the court was aware that the same type of numerous letters of support from the community for Mr. Braswell which would have made a difference for him, totally disappeared from the official record and the case files (4) nobody was held accountable for it, unsurprisingly.


III. CUMULATIVE ERROR


In State v James Young, another case in Tennessee where a White defendant said their partner died following an act of intimacy which included erotic asphyxiation (34) like the Braswell case. In justifying issuing a new trial order in the Young case because of several minor errors, the court said, "In our view, any one of these errors would not have warranted a new trial. … Their cumulative effect, however, casts doubts upon the reliability of the verdict. … despite the considerable evidence of guilt (emphasis added), the facts present a close question between first degree murder and a lesser degree of homicide … A new trial is warranted." (35)
Upon close examination,

- Young did not have an error like a witness who was a participant with him and his partner and whom had first hand knowledge of the couple's practices that was left out of the trial like Braswell's case;

- Young did not have an error like a prominent attorney who could testify on his behalf left out of his trial like Braswell's case;

- Young did not have an error like another prominent attorney who's now a judge who could testify on his behalf left out of his trial like Braswell's case;

- Young did not have an error like first hand witnesses such as security from an adult club who was familiar with the couple's proclivities left out of his trial like Braswell's case;

- Young did not have an error like a prosecutor who acquiesced to suppressing evidence of their knowledge of a witness who participated in acts of intimacy like Braswell's case (and did this while they repeatedly told the jury that no evidence like this) (36);

- and most importantly,


- Young did not have the same skin color as the defendant in the Braswell case.
Young got a new trial order even though he did not have the uber errors like in Braswell's case. Braswell did not get a new trial order even though he asked for the same identical cumulative error consideration as Young. In the Black case the new trial order was denied because of the alleged overwhelming evidence of guilt. (37) In the White case the new trial order was granted in spite of the "overwhelming evidence of guilt".

The United States Supreme Court in Arizona v. Youngblood (38) said the only thing Braswell had to do was show that prosecutors acted in bad faith in destroying the evidence in his case before they showed it to anyone. (39) After describing and characterizing prosecutors' actions as bad faith (14), Court of Criminal Appeals Judges John Everett Williams, Thomas Woodall, and Norma McGee Ogle all refused to apply the Bad Faith Law to Braswell's case as they characterized the prosecutor's actions as bad faith practices. Of note, their superiors on the Tennessee Supreme Court had found misconduct in the Noura Jackson case where the same prosecutor's office allowed evidence to become "missing" in Braswell's case rather than turn it over like she did in Jackson's case. The prosecutors were able to get away with allowing evidence in a Black man's case to vanish that they turned over in whites' cases. And Braswell remained in prison.

Fast Forward another 5 to 6 years…..

Bill Lee is elected Governor of Tennessee and begins to tout criminal justice reform. He commissions the Criminal Justice Investment Task Force to examine the problems of the criminal justice system in Tennessee and to develop solutions. (40)


At the same time Vern Braswell, who had a Master's degree when convicted has now earned a Doctorate in Biblical Counseling while incarcerated. By applying his education and his personal experiences of being incarcerated for over 15 years, Braswell begins to also look at the problems with the Criminal Justice System in Tennessee.


In December 2019 Gov. Lee's Task Force issues 23 recommendations on how to fix the problems in the criminal justice system. (41) Braswell discovers that the approach he has been working on actually addresses 19 of the 23 recommendations and would also save the Tennessee Dept. of Corrections over a hundred million dollars in its budget. He's determines that he needs to do more research to develop and fine tune his solutions and he decides to submit a clemency application to ask the governor to commute his remaining 4 ½ years of his sentence to total and strict home confinement so he could continue his research. This would entail the Clemency Board that receives and screens requests, to first grant Braswell a clemency hearing. If successful with obtaining a hearing, then it would be up to Gov. Lee to grant the commutation. Even though it's a long shot he tries nonetheless. He and his family begins to correspond with the local and national leaders and criminal justice advocates, as well as others whom after being incarcerated themselves, acquired PhDs and are now on the staff of 2 major Universities. These advocates say Braswell's ideas are good and are willing to write letters of support to convince the Clemency Board to grant Braswell a hearing. They also state that if the general tenants of Braswell's suggestions are properly researched, developed, and implemented it would make a positive impact on the criminal justice system in Tennessee. They also commit to supporting Braswell's research efforts via mentoring and advising him as he works on criminal justice reform if he's released.


The hope is Braswell will be granted a hearing and that the Clemency Board will tell Tennessee's Governor Lee, "Hey there's a guy who may be on to something that would benefit Criminal Justice Reform for the state of Tennessee; you might want to hear him out."

Statistics show that if Braswell were White he would have been sentenced to 20% less time in prison….

History shows that if Braswell were White he would have received appeal relief or a new trial order……

Will 2021 show that if Braswell were White then the systemic racial inequalities which exists deep within the nooks and crannies of the criminal justice system will prevent Braswell from helping the very system that imprisons him as he asks for a clemency release and to have the remainder of his sentence commuted to conduct prison reform research.

AGAIN I ASK, DO BLACK DEFENDANTS MATTER IN TENNESSEE?


- Justice For Vern Braswell
& Black Defendants Matter

Please show your support for Vern being granted a Clemency release:
1) because of the injustices in his case
2) so he can continue working on his prison reform proposals and research and
3) because of his mother's rapidly failing health
by clicking here to send an email to TN's Gov Lee & the Clemency Unit.
God bless you.


If you want to join us in helping to get Justice For Vern please contact me, follow me, and visit me at J4VernBraswell@afmfm.org @J4VernBraswell www.JusticeForVernBraswell.org

Media coverage of Vern's case
https://afmfm.org/braswell-case-links

This was composed in conjunction with Black Defendants Matter. BDM is responsible for researching and publicizing the Braswell case. BDM policies will guarantee an end to brutality and racism in the criminal justice system. Will you please help us?

Visit, follow, & contact us at: www.BlackDefendantsMatter.org @BlackDefendants BDM@afmfm.org


References
(1) Amy Weirich: Recidivist,https://memphistruth.org/2019/04/18/amy-weirich-recidivist/
(2) State of Tennessee v. Vern Braswell page 25 – CourtListener.com https://www.courtlistener.com/opinion/1052817/state-of-tennessee-v-v/
(3) State of Tennessee v. Vern Braswell Bond hearing transcript from May 2005
(4) State of Tennessee v. Vern Braswell page 25 "the testimony presented at the bond hearing from Defendant's employer, Dr. Ruby Payne, and other persons who described Defendant's character and his work in the community." Neither the letters nor the transcript of the bond hearing are included in the record on appeal.
(5) Sentencing Statistics
(6) Vern Braswell v. State of Tennessee page 21
"Ms. Taylor Eskridge was appointed in 2009 to represent the Petitioner in the post-conviction proceedings. She filed a motion for discovery and inspection of the State's evidence in March 2009 and attempted to review the State's file for more than one year without success. She stated that she was told that no one knew where the file was and was provided different reasons why she could not have access to the file. At one point, Assistant Attorney General Brian Davis, who was previously assigned the post-conviction case, informed Ms. Eskridge that the State's file was in California. https://www.courtlistener.com/opinion/4485328/vern-braswell-v-state-of-tennessee/
(7) Attorneys Say DA Amy Weirich Hid Evidence in Murder Trial,
https://www.memphisflyer.com/NewsBlog/archives/2014/11/21/attorneys-say-da-weirich-hid-evidence-in-murder-trial
(8) Vern Braswell v. State of Tennessee page 21
Ms. Eskridge testified that General Carriker informed her that he should obtain authorization before showing the information in the envelope to her. She never received the information that was inside the envelope and never saw the envelope again.
https://www.courtlistener.com/opinion/4485328/vern-braswell-v-state-of-tennessee/
(9) Vern Braswell v. State of Tennessee pages 49 - 52
https://www.courtlistener.com/opinion/4485328/vern-braswell-v-state-of-tennessee/
(10) Post-conviction transcripts
(11) Vern Braswell v. State of Tennessee page 50 "He (Dr. Nichols) concluded that based on the additional evidence that he reviewed, the victim's death could have been consistent with erotic asphyxiation." https://www.courtlistener.com/opinion/4485328/vern-braswell-v-state-of-tennessee/
(12) Vern Braswell v. State of Tennessee pages 41 – 42
(13) Vern Braswell v. State of Tennessee page 53, "Ms. Lane said that during her sexual encounters with the Petitioner and the victim, they used sex toys and blindfolds and engaged in dominatrix style sexual activity. She stated that the victim and the Petitioner engaged in choking during which they utilized "safe words" and that the victim enjoyed it as a sexual act. After the Petitioner and the victim engaged in choking, Ms. Lane observed bruises and marks resulting from bites and spankings on the victim."
(14) Vern Braswell v. State of Tennessee pages 85 – 86
"Some of the most disturbing circumstantial evidence from the post-conviction hearing is Ms. Eskridge's testimony that the State failed for more than one year to schedule an opportunity for her to review the State's file as discovery in the post-conviction case. She was told that no one knew where the file was located; she was given different reasons why she could not have access to the file; and she was even told by General Davis that the file was in California. It was not until General Carriker was assigned the post-conviction case that Ms. Eskridge was granted access to the State's file. The olfactory perception of the missing sealed manila envelope is not pleasant."
"Ms. Eskridge testified that she trusted General Carriker to obtain permission to unseal the envelope and show her the contents. From the record, there is absolutely nothing to indicate that her trust was misplaced. It is unfortunate to conclude that, in retrospect, Ms. Eskridge should have taken additional steps, such as taking multiple photographs with a cellular phone of the now missing sealed manila envelope and the note and attaching the photographs to a promptly filed motion for a protective order requiring the State to preserve the sealed envelope in its then current condition."
"We are left with evidence that a sealed manila envelope, which was approximately one-half-inch thick and had a yellow note with language that it should not be turned over to the defense, was discovered in the State's file and that the sealed envelope went missing from the State's file while in the State's possession without the State ever revealing the contents of the envelope to the Petitioner or the post-conviction court."
"However, the Petitioner bears the burden of proof in this post-conviction case. Through absolutely no fault of the Petitioner or his post-conviction counsel, there is no evidence that any Brady material was inside the now missing sealed envelope. Accordingly, we must conclude that the Petitioner is not entitled to relief."
(15) Report: Weirich's Office First for Misconduct https://m.memphisflyer.com/NewsBlog/archives/2017/07/13/report-weirichs-office-first-in-state-for-misconduct
Shelby County DA Amy Weirich ranked highest in TN for misconduct https://www.commercialappeal.com/story/news/courts/2017/07/13/ethics-harvard-law-school-tennessee-prosecutor-amy-weirich/475649001/
(16) She Was Convicted of Killing Her Mother. Prosecutors Withheld the Evidence That Would Have Freed Her https://www.nytimes.com/2017/08/01/magazine/she-was-convicted-of-killing-her-mother-prosecutors-withheld-the-evidence-that-would-have-freed-her.html
(17) DA Weirich testifies on how she handled murder case https://wreg.com/news/district-attorney-amy-weirich-testifies-on-how-she-handled-murder-case/amp/
(18) The Brady Bunch: DA Weirich's Prosecutorial Tactics Come Under Fire Again in a Steamy Sex-and-Murder Trial, https://m.memphisflyer.com/memphis/the-brady-bunch/Content?oid=3805817
(19) DAG Weirich Targeted in New State Investigation https://m.memphisflyer.com/NewsBlog/archives/2017/07/14/district-attorney-general-weirich-targeted-in-new-state-investigation
(20) 7 reasons to Remove DA Amy Weirich From Public Office https://www.change.org/p/tennessee-governor-recall-district-attorney-amy-weirich-from-public-office
(21) Vern Braswell v. State of Tennessee page 40 "Trial counsel testified that while he was not dishonest when he testified in prior hearings, he acknowledged that he was "holding back." He explained that in 2014, he learned that the Shelby County District Attorney General's Office was investigating his involvement in a multimillion dollar transaction that occurred in 2012. Before he initially testified during the post-conviction proceedings, he was told that the State was looking into whether he should be indicted. He had to retain counsel as a result of the investigation. While trial counsel believed that he had been cleared of any wrongdoing, he had not yet been told by the prosecutor that he was no longer being investigated. … he explained that he was concerned because his counsel warned him against offering testimony that "would trigger something against him."
(22) Tennessee Board of Professional Responsibility https://www.tbpr.org/attorneys/AE01C6EA-3FB2-E411-80D5-0050568F14C6
(23) Vern Braswell v. State of Tennessee page 52 "Dr. Nichols quoted trial counsel a retainer fee of $2,500 when trial counsel first contacted him. Dr. Nichols maintained that his office sent an invoice to trial counsel but that trial counsel never paid him."
(24) State of Tennessee v. Joshua Hunter Bargery – CourtListener.com https://www.courtlistener.com/opinion/4432938/state-of-tennessee-v-joshua-hunter-bargery/
(25) Court reverses Lake County murder conviction involving Memphis Police Department, DA Amy Weirich https://www.commercialappeal.com/story/news/courts/2017/10/13/lake-county-murder-amy-weirich-memphis-police-department/761063001/
(26) State of Tennessee v. Joshua Hunter Bargery page 86 – CourtListener.com
https://www.courtlistener.com/opinion/4432938/state-of-tennessee-v-joshua-hunter-bargery/
(27) State of Tennessee v. Joshua Hunter Bargery page 87
(28) Lake County Murder Conviction Overturned, Weirich Involved https://m.memphisflyer.com/NewsBlog/archives/2017/10/11/lake-county-murder-conviction-overturned-weirich-involved
(29) State v. Braswell Transcript of Jury Questions Vol. 10 Pages 942 – 943
(30) State v. Braswell Transcript of Jury Questions Vol. 10 Pages 943 - 944
(31) State of Tennessee v. Jennifer Collins https://www.courtlistener.com/opinion/2429135/state-v-collins/
(32) State of Tennessee v. Jennifer Collins page *22
(33) State of Tennessee v. Jennifer Collins page *23
(34) State of Tennessee v. James Young. https://www.courtlistener.com/opinion/1082692/state-v-james-young/
(35) State of Tennessee v. James Young page 66
(36) Post-conviction Transcripts from March 27, 2015 page 55 through 57
(37) Vern Braswell v. State of Tennessee pages 86 https://www.courtlistener.com/opinion/4485328/vern-braswell-v-state-of-tennessee/
(38) 488 U.S 51 (1988) https://www.courtlistener.com/opinion/112156/arizona-v-youngblood/
(39) Arizona v. Youngblood 488 U.S. 51 page *58 "We therefore hold that unless a criminal defendant can show bad faith on the part of the police, failure to preserve potentially useful evidence does not constitute a denial of due process of law."
(40) Criminal Justice Investment Task Force https://www.tn.gov/governor/priorities/criminal-justice-investment-task-force.html
(41) Tennessee Criminal Justice Investment Task Force Releases Recommendations https://www.tn.gov/governor/news/2019/12/19/tennessee-criminal-justice-investment-task-force-releases-recommendations.html

.DONATE A DOLLAR or FEW
PayPal to info@afmfm.org
CashApp to $AFewMins4Millennials