Some of a Black Defendant's Best Evidence Vanishes, White Judges Let it Slide...
September 18, 2020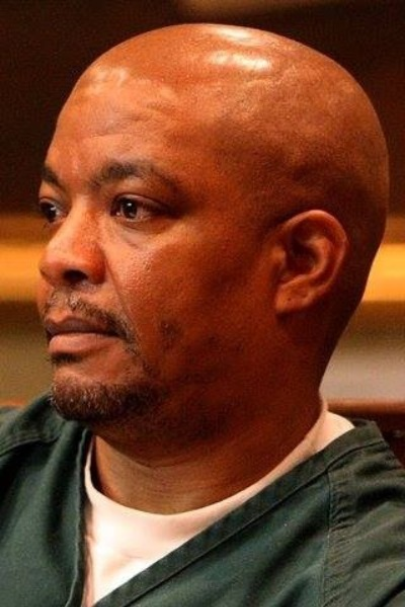 A Black Defendant's Great Evidence Vanishes and None of the White Judges Bat an Eye...

Please follow @J4VernBraswell @BlackDefendants Facebook


My son's achievements before incarceration:
VERN BRASWELL BEFORE PRISON WAS ...
... a member of Omega Psi Phi Fraternity,
... a member of Black Scholars Unlimited (college),
... a member of Kappa Delta Pi Professional Educ. Honor Society
... a member of a Prince Hall Lodge
... a local prison ministry activist (weekly)
... a prison activist coordinator, state level
... the creator & operator of a Hotels & Homes network for homeless students and their families
... the creator of volunteer disaster relief fundraisers for tornado victims in TN
... the creator of fallen officer fundraising events
... the creator of murder victims' family fundraising events
... an educational activist in rural poor White and urban poor Black communities
... the creator of a Black college students to Black elem. students program (tutoring and mentoring)
... a Saturday School volunteer (tutoring)
... an educator who worked his way up from a teacher assistant to assistant principal
... a graduate with a bachelor in education, master in leadership & policy studies
... a licensed educator
... a licensed administrator
... a facilitator of
national field trips for White kids, Black kids, city kids, & country kids.
... a co-creator of a grants program for hundreds of schools in America for committing to recycling.
- (ALL OF THE ABOVE ONLY GOT VERN ONE YEAR OFF THE MAXIMUM SENTENCE)
VERN IN PRISON...
... earned a doctorate in Biblical Counseling
... helped scores of young men earn their G.E.D.
... worked diligently to take advantage of mental health wellness therapies offered
... began developing prison reform proposals and policies that will address the State of Tennessee Task Force areas of need
... began developing prison reform proposals that will increase inmates' success upon release and would save the State millions of dollars
Why did a White judge deduct only one year off of the maximum sentence even though Vern had tirelessly volunteered for over a decade as a community servant?

Why was the evidence of Vern's extensive voluntary work in West TN communities allowed to completely vanish from the "secured" court files?

Why did the courts of all-White judges remain silent on the disappearance?

When the evidence vanished while in the possession of the Courts, Why was Vern punished by being stuck with his sentence even though it wasn't his fault?

Why is no one held accountable for vanishing evidence from the case files of Black Defendants in Tennessee Courts?

Why? Why? Why?

The upcoming Braswell case articles at https://www.afmfm.org/justiceforvernbraswell-org/#c-kdqrnk7zWzFu will place you inside of Vern's case and will unveil the corruption and systemic racial inequalities that allows these injustices to exist, thrive, and be used as a weapon to keep Black Defendants "in their place".

Copy and paste the following to post on your social media accounts:


Corruption and systemic racial inequalities allow injustices to exist, thrive, and be used as a weapon to keep Black Defendants in their place.

#JusticeForVernBraswell
#J4VernBraswell

https://AFMFM.ORG/blog/some-of-a-black-defendant-s-best-evidence-vanishes-white-judges-let-it-slide
PLEASE SHARE THIS ON YOUR SOCIAL MEDIA PLATFORMS.


Join us in helping to get Justice For Vern.
www.JusticeForVernBraswell.org

Facebook
https://m.facebook.com/pages/category/Public-Figure/Justice-for-Vern-Braswell-754758071276173/


This was composed in conjunction with Black Defendants Matter.
Our policies WILL GUARANTEE an end to brutality and racism in the criminal justice system.

Will you please help us?